I know a lot of you aren't awfully familiar with Australia, let alone Melbourne suburbs, but last week we moved suburbs, and we are right across the road from a HUGE park! This is just the park lands that are somewhat close to us!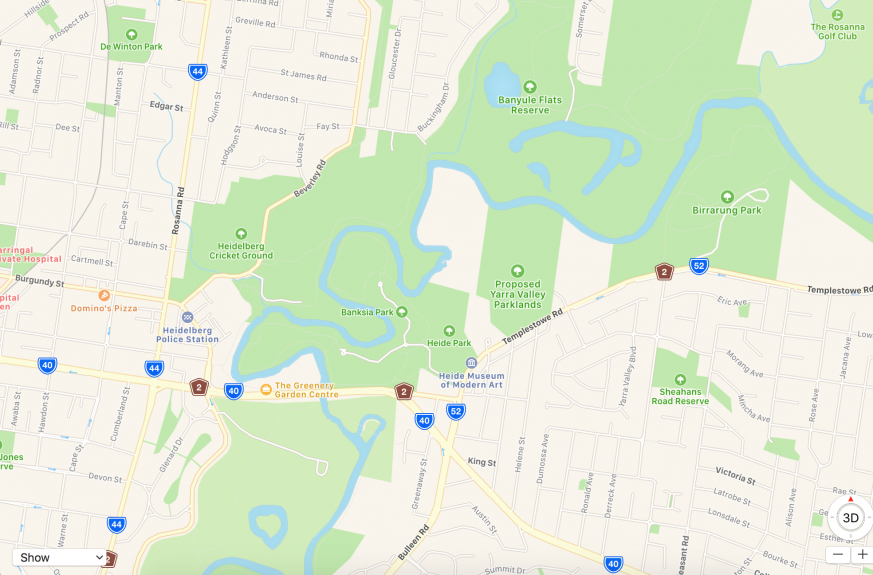 SO MUCH BUSH LAND AND OVALS TO EXPLORE.
So it is safe to say Meggymoo and Dottidoo are loving life, along with enjoying their bigger home. Many more spots to hide, nap, explore.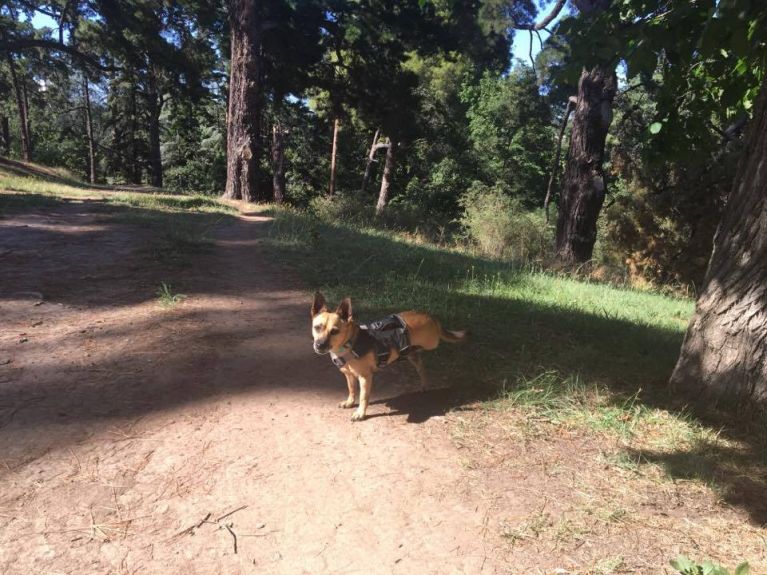 I also realised, partially due to Meg's normal harness being left in Tim's car (who was at work), that it is the perfect place for Meg to wear her webmaster harness, which fits a lot better now she has lost some weight and excess skin from the surgery. Such a big harness wasn't particularly needed on suburban street walkies at our old place. But now, this park is the perfect oppurtunity to let the dogs explore some bush tracks, and help Meg if needed (she didn't even need help).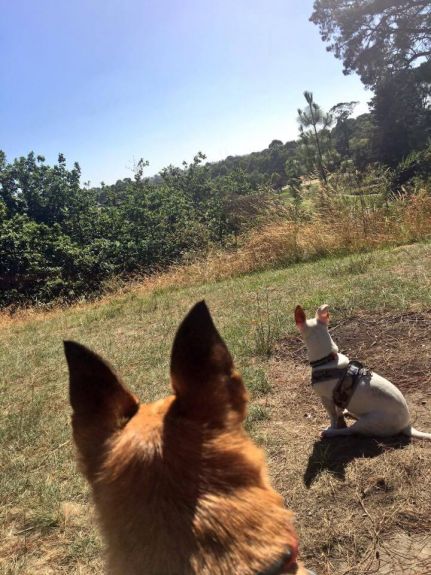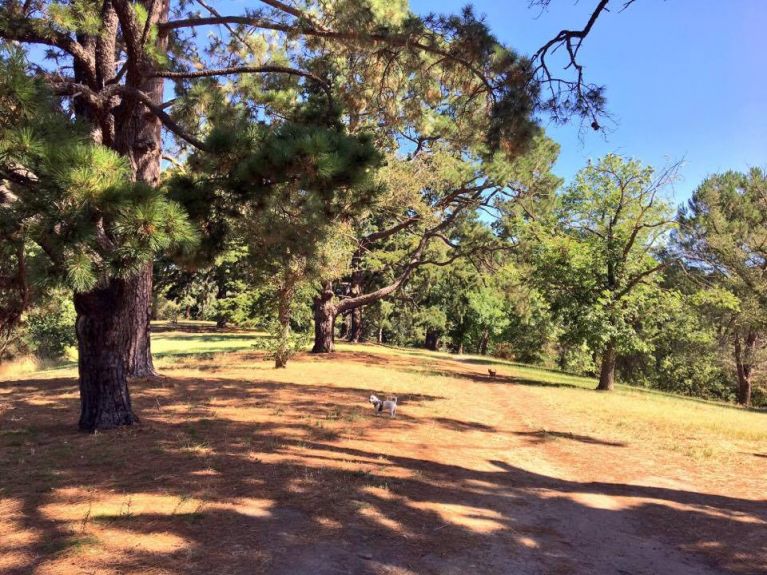 Very pleased to have two happy pups enjoying their new home and their new park!