I can't believe how quickly, but also slowly this month has gone! It seems like a forever ago that Meg was just back from hospital, but also saying "it's been one/two/three/four weeks since surgery" kept changing over very fast!
Everyday people see Meg at the park and ask what happened to her, always somewhat disappointed to hear a sad cancer story, not a heroic gory story, yet everyone is amazed at how quickly she has recovered. We always see people trying to watch her without us noticing, or on the flip side, people will come from all corners to ask about that three legged dog.
Today we saw our first tripawd since Megs surgery, sadly Meg and that dog didn't really notice each other, let alone bond! Next time.
Meg can do just about everything she could do before, and is the same joyful, cranky, silly girl. The only thing she can't do is scratch her ear, but she has learnt if she comes up to us and wags her stump about we'll scratch for her.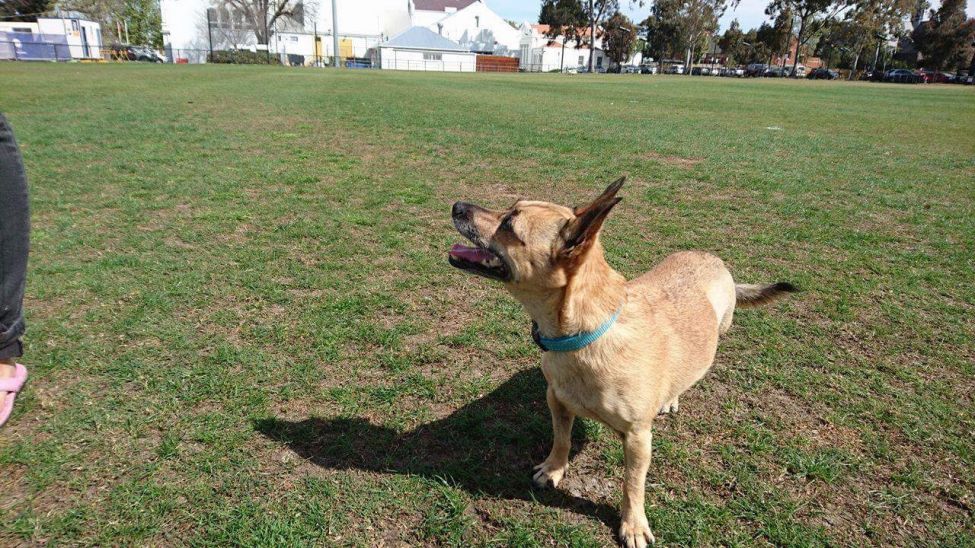 It makes me wonder what I was so stressed about before surgery, and why I was so scared that we'd end up with a different dog on three legs.
In the next few weeks we have a santa paws photo shoot AND a photo shoot with Meg and Dotti that we won not long after Megs surgery.
Happy times ahead!