Wowwee, since my last post things took a turn regarding vets and health, fortunately nothing too serious!!
Half way through November, Meg and Dotti got into a fight and Meg came out worse for wear with a nasty eye ulcer. The vets seemed pretty sure her third eyelid would need to be sewn shut for it to heal. Thankfully, they understood Meg had already been through a lot this year and allowed us to opt for natural healing. The bad news was the day Meg's eye got very bad and needed to be raced into the vet, was the day of her photoshoot she won.
It has taken a few weeks, countless eyedrops, antibiotics, eye serum made from Megs own blood, but finally its looking like the ulcer is healing. Please stay healthy now Meg, and quit picking fights with your sister, they never end well for you!!
Two or three weeks after our original photoshoot date, we finally had our photoshoot with Meg and Dotti. The photos are gorgeous!! I can't wait to show them off when we receive the files! They beautifully show their stray history, Meg's battle and her pretty tripawd-ness, and best of all you can see how much we love the girls, and how much they love us!
The only negative out of photoshoot day, Dotti rolled in some grass and got a grass seed stuck in her eye.. Another trip to the vets! By the time we got to the vets the grass seed had fallen out and she just had an itchy, sore eye. We had some squinty twins for a few days!!
With eyes mostly healed and the weather heating up we decided to give our tripawd  real test – a trip to the beach! Meg has never loved the beach, but she likes trotting about the shallows. She coped with the sand and the water amazingly, you wouldn't have even known she was missing a leg. It was Dotti's first trip to the beach, she adored it, until she same out into the bay after a seagull and realised she couldn't get back!! She stayed in the shallows after that.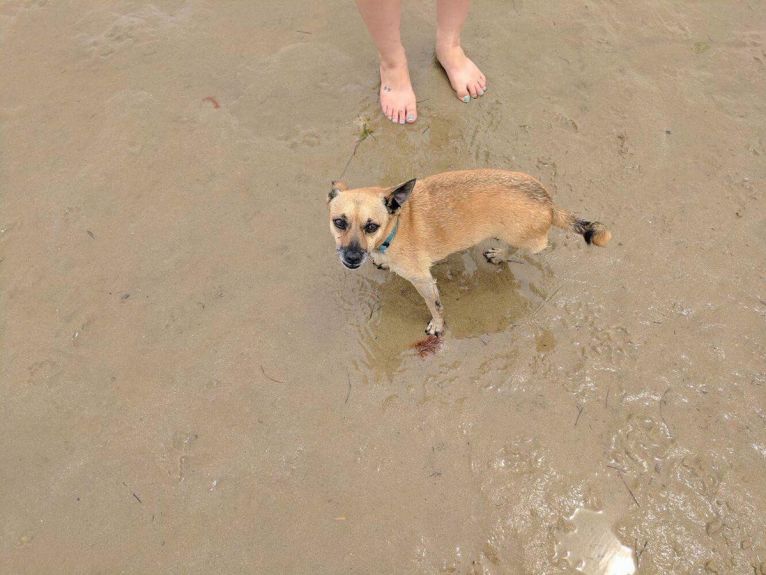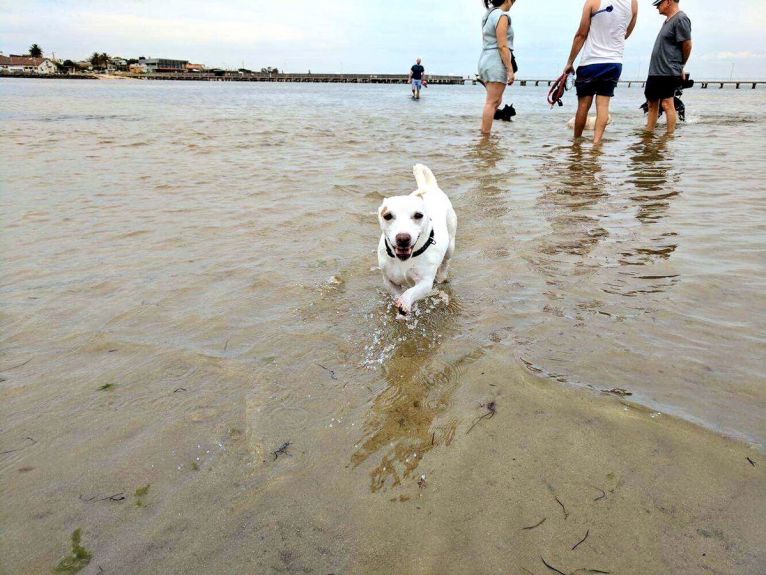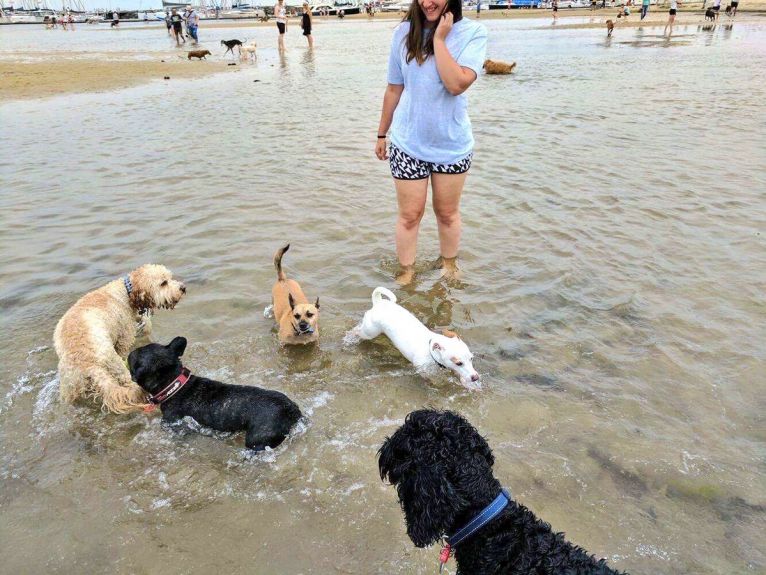 Hope everyone and their pups/cats are happy, healthy and enjoying the holiday period!