It has been 53 days since Meg's amputation. 7 and a half weeks. 1 month and 3 weeks. However you put it, its finally looking like a distant memory.
It has been a busy few weeks since my last blog for us humans, but not so busy for the pups.
The sun has been out and it is finally feeling like spring, so there have been many trips to the dog park. Everyone still loves watching Meg hop about and marvel at how well she is doing. Kids ask if it will grow back, and run around bragging about seeing a three legged dog.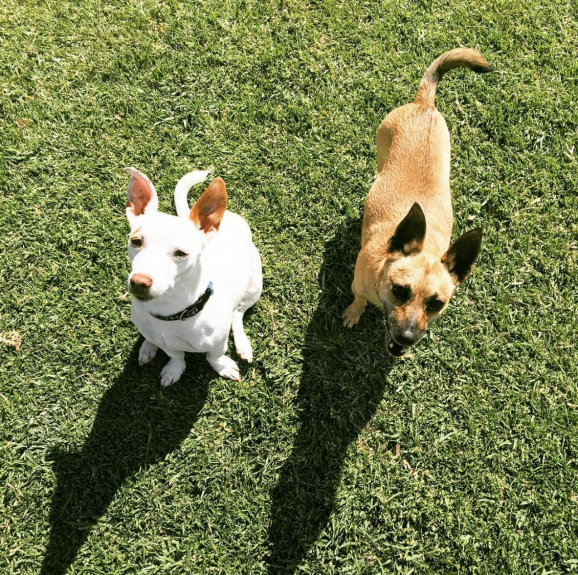 The warm weather has also meant getting the hose out and watering plants, much to Meg's delight
When my birthday rolled around, friends of both the human and dog variety gathered at the Dog House, a cafe for dogs. The girls and their friends loved their puppochinos and dog muffins.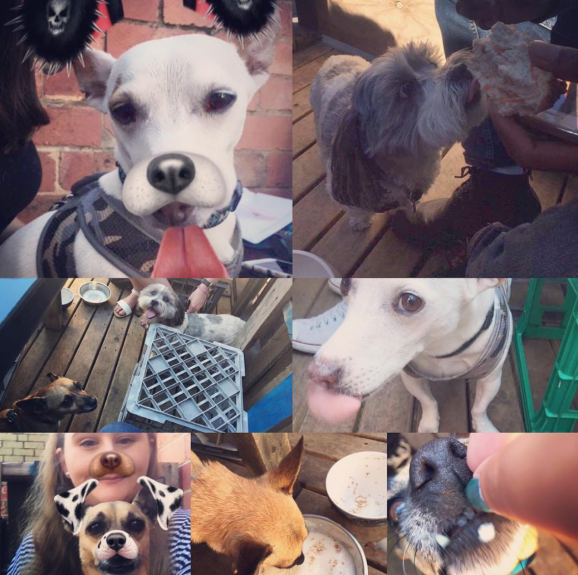 Meg has gotten back to her pre-surgery self but destroying her soft toys and ensuring her sister Dotti does not touch them, play with them or even think about destroying them.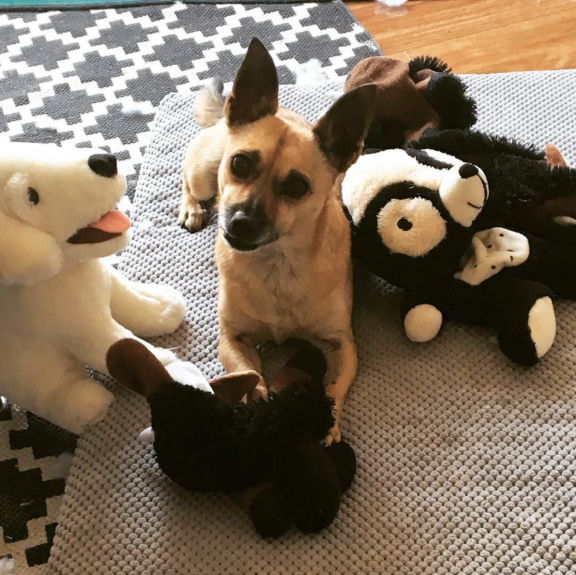 The girls found a birds nest which they were very curious about. Lucky it is just out of reach!
Investigating the bird nest video
Just yesterday, Meg and Dotti went to tell Santa what they want for christmas and had some photos done with him, in their best christmas costumes. Hopefully we'll receive those photos in a few weeks and might even be able to send out a few christmas cards with them if anyone wants them!!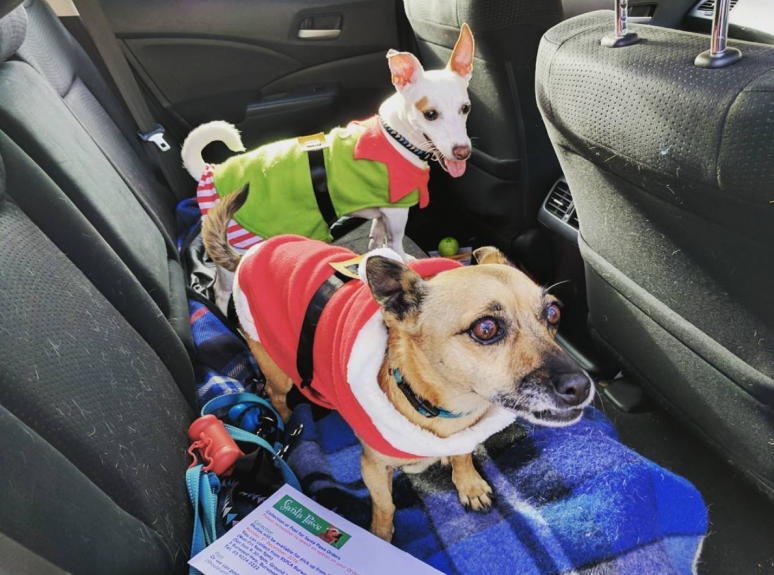 Keep hopping Megmoo